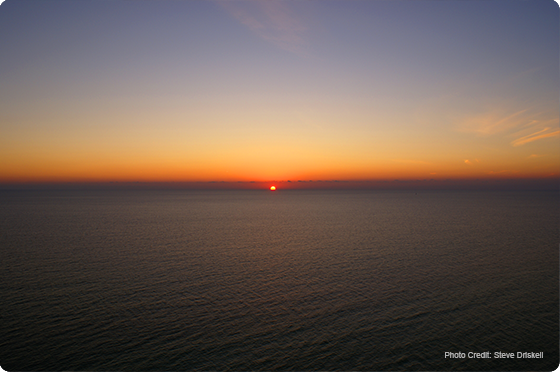 On September 25, a coalition of fishing and public interest groups, represented by the Center for Food Safety (CFS), won a lawsuit challenging National Marine Fisheries Service (NMFS) rules that would have permitted finfish aquaculture operations in the Gulf of Mexico. Specifically, the Federal District Court for the Eastern District of Louisiana ruled that existing fisheries management laws were never intended to regulate aquaculture, concluding that NMFS had acted outside of its statutory authority in promulgating its rules.
In its complaint, CFS first challenged the Department's regulations as facially invalid—falling outside of NMFS's authority to regulate fisheries under the Magnuson-Stevens Act (MSA). While CFS made several additional arguments related to the environmental review process, the court only issued a decision as to this point, holding that Congress only intended to grant NMFS the authority to regulate traditional fishing, not aquaculture, under the MSA. In its analysis, the court considered Congressional intent, the statutory scheme, and the legislative history of the MSA.
NMFS contends that the MSA's inclusion of the term "harvesting" in its definition of "fishing" gives it authority to regulate aquaculture. NMFS relied on dictionary definitions of "harvesting," such as "the act or process of gathering a crop" (with farmed fish being the crop), to support its interpretation. The Court disagreed, concluding "that the more logical reading" is that harvesting refers to the catching of wild fish.
In reviewing the statutory scheme, the Court first looked to the MSA's findings and purpose statement, which mentions both fish "found" off the coast of the United States and the "species which dwell" off the coasts as natural resources, but failed to mention aquaculture or the management of fish as crops. Although the MSA mentions aquaculture three times, it does so in only immaterial provisions. Furthermore, the court found the operation of the MSA as a whole to be incompatible with aquaculture. Terms like overfishing and maximum sustainable yield are clearly inapplicable to aquaculture, indicating to the court that Congress did not intend for the MSA to grant NMFS the authority to regulate aquaculture.
CFS's victory has garnered a positive response from several representatives of environmental and fishermen's organizations opposed to commercial finfish aquaculture in the Gulf. Prospective offshore aquaculturists and industry stakeholders are understandably worried, as this decision could pave the way for challenging similar rules that could be implemented in other federal waters. Only time will tell whether future, federal agency action will be successful in implementing similar offshore aquaculture frameworks, or be dealt another crushing blow such as this.