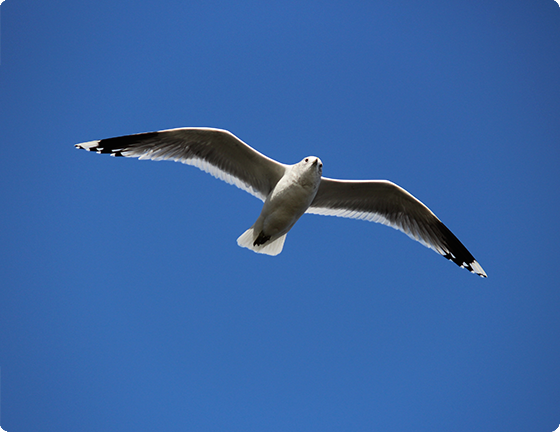 The National Sea Grant Law Center (NSGLC) at the University of Mississippi School of Law in Oxford, MS is seeking applicants for its Community Engaged Internship (CEI) program for the summer of 2023. Sea Grant's CEI program aims to broaden participation in coastal, ocean and marine sciences by offering paid internships to students from under-resourced, underrepresented and/or indigenous and tribal populations. The CEI is a national program partnering with Sea Grant at colleges and universities in all coastal states. For more information about the NSGLC, visit the program's website at http://nsglc.olemiss.edu.
The NSGLC seeks a communications intern from an underrepresented community who is eager to utilize their communications skills to develop a suite of communications tools to highlight the National Sea Grant Law Center's work. Over the course of the internship, the intern will build-upon learned communications skills and techniques to enhance understanding of ocean, coastal, watershed, and ecosystem-related topics. Interest and coursework in science communications, policy, storytelling, writing, photography, graphic design, and video production are preferred.
The communications intern will work with the NSGLC communications leads to produce a series of materials to feature NSGLC research. Activities may include writing and producing fact sheets, press releases, and summaries, developing online content for the program's website and social media channels, and other projects as assigned.
Qualifications: The intern should have strong writing and organizational skills. The ability to work independently, communicate effectively to individuals and larger groups and to accurately synthesize and deliver information is preferred.
The intern will also participate in CEI professional development and training opportunities. Through this internship, the undergraduate student will have the unique opportunity to integrate two different disciplines (law and policy). The experience may facilitate future career opportunities in ocean, coastal, or Great Lakes science, policy, or law. The selected intern will receive $15 per hour.
WHEN: The part-time summer internship is 8 weeks long and will run from May 30, 2023 through July 26, 2023. The intern will work 25 hours per week during the NSGLC's business hours.
WHERE: The NSGLC is located on the University of Mississippi campus in Oxford, MS. There is a preference for the CEI to be an in-person experience.
ELIGIBILITY: Interns must be enrolled in an undergraduate degree program at a 2- or 4-year college or university associated with a state Sea Grant program. CEI encourages applicants from groups that are historically underrepresented in the sciences, including African-American, American Indian or Alaska Native, Hispanic and Latino, female, first-generation college students, veterans, LGBTQ+, and students with disabilities. The program is also open to students who have experienced and worked to overcome educational or economic disadvantages, and/or who have personal or family circumstances that may complicate their career paths. Applicants should connect with the National Sea Grant Law Center to learn about any additional eligibility requirements.
HOW TO APPLY: Interested applicants should submit a cover letter that discusses interest and qualifications for internship, resume, and transcript (need not be an official transcript) to Terra Bowling, NSGLC Research Counsel II, tmharget@olemiss.edu by April 18, 2023.