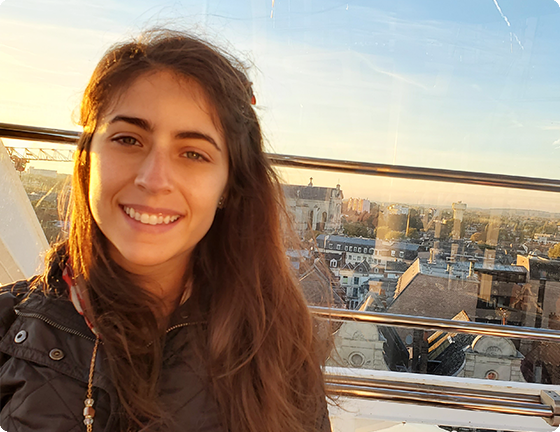 Meet our new Ocean and Coastal Law Fellow: Lourdes Carreras-Ortiz! We asked Lourdes several questions to get to know her better.
1. Where are you from?
I am from San Juan, Puerto Rico
2. What was your first job?
My first job was as a cashier at a supermarket back home. However, my first legal job was as a paralegal in an office that mostly focused on federal civil litigation and malpractice- also in PR.
3. Who inspires you?
My mom and my dad both inspire me for different reasons. Through their example I learned confidence, kindness, and resilience. They both taught me to be independent and brave; and gave me the encouragement to be adventurous.
4. What made you consider a career in law?
Similar to a lot of us, we were most likely told as kids that we would be good lawyers because we loved to debate or argue. Since I was a toddler, I never really had an issue with voicing my concerns or thoughts. As I grew older, I appreciated the idea of being able to defend someone or something by lending my voice to them.
5. What are you most excited about doing in your fellowship?
I am most excited to join the National Sea Grant Law Center here at Ole Miss and see what projects come our way!
6. Where's your favorite beach?
My favorite beach is close to Loiza, PR — an area called Piñones. The beach is called Playa Aviones (Airplanes beach). Due to its proximity to the airport you can always see the planes when they've just taken off.
7. What do you do in your free time?
If I am not just enjoying some TV time or doing some gardening, I dedicate myself to fostering and rescuing "satos" (Puerto Rico street dogs/mutts) through a couple of the rescues based on the island.
8. Do you have any hidden talents? What are they?
I would say ballroom dancing. I love to dance and some of my favorites range from salsa and merengue (of course) to tango and rock-and-roll. I also love to bake.