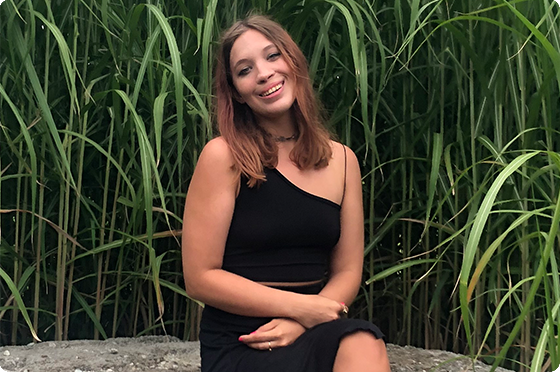 The National Sea Grant Law Center is excited to welcome Kennady Hertz for its Community Engaged Internship (CEI) for the summer of 2022. Kennady is a Public Policy Leadership major at the University of Mississippi Lott Leadership Institute. Over the course of the internship, Kennady will conduct research related to marine, coastal, or Great Lakes policy, with an emphasis on natural resource management issues facing underrepresented or indigenous communities. We asked Kennady a few questions to get to know her better.
1. Where are you from?
I am from Long Beach, MS, a small town on the coast.
2. What was your first job?
This is my first full-time job but prior to this I had an internship with the Department of Veteran Affairs.
3. Who inspires you?
Someone who inspires me is one of my favorite authors, R.F. Kuang. She began writing her first novel, The Poppy War, when she was just 19 years old. She is only 26 but has published three books, all with notable awards. Beyond that, she has earned two master's degrees and is currently pursuing her PhD in East Asian Languages and Literature at Yale University. Kuang inspires me because she has gained success doing something she loves– I cannot think of a better person to look up to.
4. What are you most excited about doing this summer?
I am most excited about having a hands-on opportunity to learn about marine and coastal policy whether it be drafting articles for The SandBar or attending professional development seminars offered by the Community Engaged Internship committee.
5. Where's your favorite beach? OR What is your favorite beach memory?
My favorite beach is probably the Bay St. Louis beach on the coast of Mississippi. It is where I had my first marine science class which sparked my interest in working in this field.
6. What do you do in your free time?
In my free time I can usually be found reading, hanging out with friends, or working out. This summer specifically, you'll find me studying for the GRE.
7. Do you have any hidden talents? What are they?
I can do a headstand for a pretty long time! That's about it though.