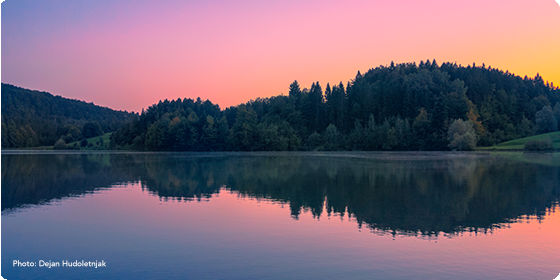 I remember exactly how I first learned about the National Sea Grant Law Center. It was during the last days of August 2018 and, fresh out of an internship with the Ocean Conservancy during my second summer of law school, I felt like I had finally found my calling. Many people—especially my colleagues and career advisors within the legal community—expressed their doubts, cautioning me to set my sights on a more general field of law in which, they assured me, it would be easier to find gainful employment after graduation. Luckily, my lofty ambitions had the unwavering support of the professor who had taught my Property Law and Environmental Law classes in years prior: Zygmunt Plater. Professor Plater is the faculty coach of Boston College Law School's environmental law moot court team and, during a meeting in his office in those early days of the Fall 2018 semester, he encouraged me to reach out to an ocean-oriented law center at the University of Mississippi School of Law that he knew to be helmed by a former coach of Ole Miss Law's environmental law moot court team. Yeah right, I remember thinking to myself. And then what? As far as I could tell, the best outcome would be that this law center actually would have an opportunity for me after graduation—and then I might have to move to Mississippi! I harbored no ill will towards the Magnolia State whatsoever, but it felt like a world away from Boston and my Northeastern roots in more ways than one. I thanked Professor Plater for the advice but left his office unsure of how I would proceed.
Sure enough, the National Sea Grant Law Center (NSGLC) announced that it was accepting applications for its Ocean and Coastal Law Fellowship around the time I took the bar exam during the following summer, and Professor Plater forwarded me the announcement as soon as he saw it on the nationwide environmental law professors' email listserv. Having heard nothing about other entry-level employment opportunities in ocean law since that conversation in Professor Plater's office months prior, the prospect of relocating to Mississippi suddenly seemed much more appealing. One application and two rounds of interviews later, I was offered the job. While disembarking the plane in Memphis en route to the University of Mississippi a few weeks later, I received news that I passed the bar exam—a great start to my fellowship and, in retrospect, a tremendous omen of what lay ahead.
The first few months of my fellowship flew by thanks to the end of year holidays, but I did manage to sneak in one work trip before COVID began disrupting domestic travel a short time later: Aquaculture America 2020. This conference provided a strong foundation for the aquaculture-related work that would come to predominate my portfolio with the NSGLC, such as the articles that I wrote for the recent special edition of the Sea Grant Law & Policy Journal. Plus, in light of COVID's prohibitive impact on large in-person gatherings for the remainder of my fellowship, I am especially grateful for this experience because it proved to be my only chance to meet colleagues from across the Sea Grant community, federal government, state governments, and other stakeholders. At the time, many of us expected to see each other at similarly-themed conferences and workshops scheduled to take place on the East Coast a mere couple of months later, including one hosted by the NSGLC about property rights for aquaculture operations located in federal waters. Little did we know.
It seems almost laughably trite to say at this point, but the onset of the COVID pandemic in the U.S. during March 2020 really did change everything. My fellowship with the NSGLC was no exception. The aforementioned workshop about property rights for offshore aquaculture in federal waters, as well as another workshop that the Law Center had already agreed to host about states' regulation of food safety hazards in raw seafood, became virtual events that gradually rolled out over the following months with the help of professional facilitators and online collaboration tools with which I was previously unfamiliar, such as Mural and Miro. These projects taught me a great deal about not only the multitude of state, federal, foreign, and even international legal frameworks that I researched and relayed to the workshops' participants, but also the creativity and adaptability that are sometimes required to facilitate effective communication and consensus-building—all invaluable knowledge that I will continue to carry with me through the next chapters of my career.
My professional development also benefited immensely from formulating responses to Advisory Requests submitted to the NSGLC, which exposed me to a wide variety of contemporary legal issues and allowed me to assist the coastal stakeholders attempting to navigate them. Serving as the Editor of the NSGLC Blog has likewise been my privilege and my pleasure. However, of all the work I've done during my fellowship, none has been nearly as unique or as fun as hosting Season 2 of the NSGLC's Law on the Half Shell podcast. After all, most people graduate from law school expecting to engage in some form of legal writing and research at their first job. But making a podcast? It's something that I've always wanted to try; however, I never thought that I would be asked to podcast at work! I cannot thank my colleagues at the NSGLC enough for affording me the opportunity, and I am likewise grateful to every single guest on the podcast who helped make Season 2 of the podcast possible by taking the time to join us for interviews along the way. New episodes from this season, which is themed "COVID & Coastal Resilience," will be released later this year. Be sure to keep an eye out for them on the NSGLC's website and any platforms that you use for listening to podcasts later this year. I hope you enjoy!
In sum, my experience as an Ocean and Coastal Law Fellow with the NSGLC over the last two years has been nothing short of fantastic. This fellowship and everyone who helped make it so special have left an indelible mark on my professional career (and, of course, my college football allegiances). I cannot thank all of my colleagues at the NSGLC, as well as Kristina Alexander of the Mississippi-Alabama Sea Grant Legal Program, enough for the hospitality, patience, and respect that they have shown me throughout my time in Oxford—I sincerely await the opportunity to pay it forward to other aspiring ocean lawyers in the future. Hotty Toddy!