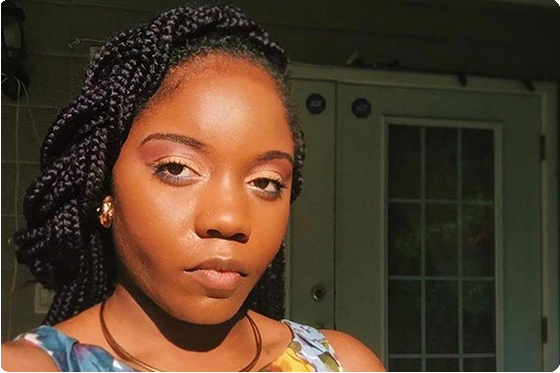 The National Sea Grant Law Center received funding to develop a pilot Sea Grant Law Diversity Internship Program (SGLDIP). Amiah Henry, a rising 2L at Roger Williams University School of Law in Rhode Island, was selected as the 2021 intern. This summer, Amiah will gain experience in the field of ocean, coastal, and Great Lakes law, with an emphasis on issues facing underrepresented or indigenous communities. In addition to working with the Law Center, Amiah will work with New York Sea Grant on a project related to nuisance flooding in New York's Jamaica Bay watershed. We asked Amiah a few questions to get to know her better.
1. Where are you from?
Vancouver, Canada by way of Antigua W.I.
2. What was your first job?
Making pizzas at Dominos.
3. Who inspires you?
My parents. They're a dedicated pair.
4. What made you consider a career in law?
It's a diverse and agile career path where passions have an opportunity to be rewarded with effective change; also, a recommendation from my second-grade teacher.
5. What are you most excited about doing this summer?
Learning more about a career path that connects my love for beaches and water with the law.
6. Where's your favorite beach?
Any of the 365 in Antigua.
7. What do you do in your free time?
Eat, especially after cooking for myself or hunting for new restaurants.
8. Do you have any hidden talents? What are they?
An uncanny ability to plan trips and travel. But I also have a more practical poetic side!