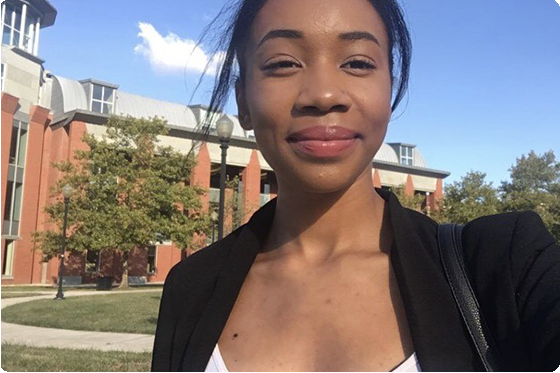 On January 19, the National Sea Grant Law Center welcomed its first ever AmeriCorps VISTA Member! Taylor Harris is serving through the North Mississippi VISTA Project (NMVP) and will dedicate her one year of full-time national service to supporting the University of Mississippi's Lead in Drinking Water Team improve programming and outreach to communities in the Mississippi Delta and throughout the state. We asked Taylor some questions to get to know her better.
1. Where are you from?
A reeeeeeeaaaalllyy little town called Orangeburg in South Carolina.
2. What was your first job?
I was a lifeguard and swim instructor at the YMCA.
3. Who inspires you?
I would say people inspire me. Arguably, this is one of the most difficult times to be a human and people are making art, crashing stock markets, and holding doors for one another while smiling behind a PPE mask (at least they are in South Carolina). I really like that. People make me hopeful even though things look dark.
4. What made you join North Mississippi VISTA program?
Not to sound redundant, but the people. I think who you work with can really impact everything about your life, and everyone I met associated with the NMVP was and has been someone I respect and enjoy being around in general. That's a great feeling when committing to a year of service because then it doesn't even feel like a service, more like a project I'm passionate about.
5. Where's your favorite beach?
Miami! Specifically, Mid-beach. The water is such a pretty blue and all the people are taking pictures on South Beach so it's usually pretty calm.
6. What do you do in your free time?
In my free time I watch 90-day Fiancé or Girlfriends and play sudoku in a little pocket book I bought. I know they don't seem like they go together, but it's a great way to relax.
7. Do you have any hidden talents? What are they?
Well, if I didn't just expose it, it would be being pretty good at sudoku. I can also whistle though.