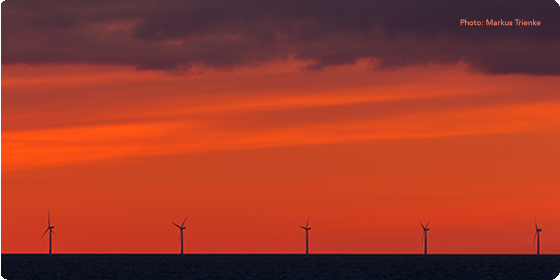 Since coming into office earlier this year, President Biden and his administration have not been quiet about their desire to hasten the United States's (U.S.) transition from fossil fuels to renewable energy. In fact, one of President Biden's first Executive Orders directed federal agencies to immediately end their subsidies for fossil fuels and double the nation's capacity for offshore wind energy production by 2030. In fact, one of President Biden's first Executive Orders directed federal agencies to immediately end their subsidies for fossil fuels and double the nation's capacity for offshore wind energy production by 2030. Exec. Order 14008, 86 FR 7619-35 (Jan. 27, 2021). A project known as Vineyard Wind appeared to give President Biden's agenda a major boost in May when it became the first operation to successfully receive final approval from the Bureau of Ocean Energy Management (BOEM), which is the lead permitting agency for wind production in offshore federal waters. But the victory may prove short-lived. A lawsuit filed in a Massachusetts federal court on July 18 is challenging BOEM's approval of the Vineyard Wind project.
According to BOEM's Record of Decision for the proposed operation, the company now known as Vineyard Wind, LLC obtained a lease for a wind farm in federal waters off the coast of Martha's Vineyard through a competitive bidding process in January 2015. Bureau of Ocean Energy Management, Record of Decision: Vineyard Wind 1 Offshore Wind Energy Project Construction and Operations Plan (May 10, 2021), 5. The company's formal proposal for operations at the site, which was submitted to BOEM in December 2017, calls for sixty-two wind turbines to be located at the roughly 75,000-acre lease site. Id. Electricity generated at the turbines would be available for use across New England.
The lawsuit, which was brought by solar energy company Allco Renewable Energy Limited and its president, Thomas Melone, alleges a variety of statutory violations and economic harms. For starters, the plaintiffs' complaint asserts that BOEM's approval of Vineyard Wind violates the National Environmental Policy Act (NEPA), the Marine Mammal Protection Act (MMPA), the Outer Continental Shelf Lands Act (OCSLA), the Clean Water Act (CWA), and the Administrative Procedures Act (APA). The plaintiffs assert that BOEM's approval of the project was not appropriate because the agency not only failed to properly consider the impacts of Vineyard Wind warming the waters around it, but also assumed without analysis that Vineyard Wind will not contribute to climate change. Complaint for Declaratory and Injunctive Relief, 28-31, Allco Renewable Energy Ltd. v. Haaland, Case No. 1:21-cv-11171 (D. Mass. July 18, 2021)(hereinafter Complaint). Additionally, the complaint charges that BOEM's review and approval did not account for the offshore wind farm's effects on other stakeholders, including fisheries and the onshore renewable energy sector. Id. at 31-43.
The stakes in the lawsuit are high not only for the Biden administration, but also for the U.S. offshore wind industry, which is no stranger to legal battles over turbines proposed for federal waters off Massachusetts. The first offshore wind farm proposed for federal waters, Cape Wind, endured a series of lawsuits—including one brought by Mr. Melone—after applying for its first federal permit in 2001. See Melone v. Dep't of Pub. Utilities, 462 Mass. 1007 (2012); see also, e.g., Town of Barnstable v. Cape Wind Assocs., LLC, 75 Mass. App. Ct. 1104 (2009); All. to Protect Nantucket Sound, Inc. v. Energy Facilities Siting Bd., 448 Mass. 45 (2006). Although Cape Wind's legal arguments prevailed in most of these suits, the financial cost of the litigation took its toll and the project was abandoned in late 2017.
As Vineyard Wind endeavors to avoid the same fate, it is unclear how serious a barrier the lawsuit brought by Allco and Mr. Malone poses to the wind farm's long-term viability. One significant difference between Vineyard Wind and Cape Wind is that an established regulatory framework has been in place throughout Vineyard Wind's application, leasing, and permitting processes. Cape Wind, on the other hand, initially pursued federal approval through a regulatory process overseen by the U.S. Army Corps of Engineers prior to Congress placing offshore wind permitting within BOEM's jurisdiction through the Energy Policy Act in 2005. 42 USC §13201 et seq.
The named defendants, all of whom are federal agencies or officials, have not yet filed any responses to the July 18 complaint. Regardless of how the lawsuit proceeds, its development will likely cast a shadow over the development of offshore wind farms in federal waters in the near future, and quite possibly over the Biden agenda as a whole. The complaint notwithstanding, Vineyard Wind expects to begin construction on its offshore facilities in late 2021 and begin operations in 2023. See Complaint at 10.