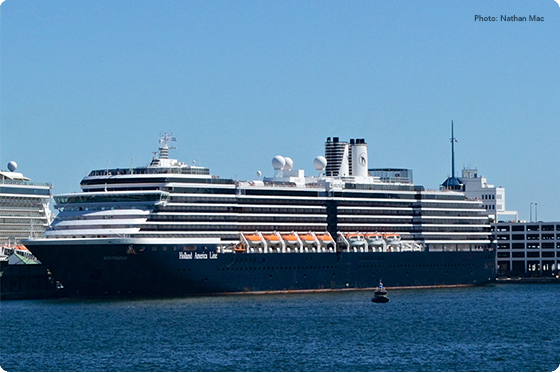 On March 14, 2020, the Center for Disease Control and Prevention (CDC) issued a No Sail Order (NSO) for cruise ships in the United States due to the COVID-19 pandemic. Now, more than seven months later, the agency has announced that it will allow the ban to expire at the end of October. The CDC has replaced the NSO with a framework that takes a phased approach to resuming passenger cruise ship operations in US waters.
CDC Director Robert Redfield first issued the NSO in mid-March amid several serious outbreaks of COVID-19 on cruise ships with US ties. For example, four passengers died from COVID and another 233 passengers and crewmembers fell ill aboard two Fort Lauderdale-bound cruise ships operated by Holland America after they departed from Buenos Aires on March 7. At least three deaths and 103 cases were likewise connected to the Grand Princess, a passenger ship owned and operated by Princess Cruises, which was forced to return to San Francisco and quarantine in offshore waters after COVID cases were identified aboard the vessel in early March. Although the NSO was originally intended to remain in effect for 30 days, the CDC renewed it on a monthly basis in the subsequent months—most recently on September 30—in light of the disease's ongoing spread and resurgence.
In his announcement of the new framework, formally known as the Framework for Conditional Sailing and Initial Phase COVID-19 Testing Requirements for Protection of Crew (Framework for Conditional Sailing Order), Director Redfield acknowledged that COVID-19 outbreaks on cruise ships overseas are still happening. However, Director Redfield insisted that the new multiphase framework "provides a pathway to resume safe and responsible sailing." Cruise ship operators wishing to resume commercial activity must demonstrate adherence to testing, quarantine and isolation, and social distancing to protect crew members during the framework's initial phases. Operators also need to develop the laboratory capacity aboard passenger-carrying vessels to test crew and future passengers. Subsequent phases will include volunteers playing the role of passengers on mock voyages to test cruise ship operators' ability to mitigate COVID-19 risk, certification for ships that meet specific requirements, and ultimately a return to passenger voyages.
The CDC's October 30 announcement indicates that the agency will help protect crew members and prepare ships for these changes, particularly in the program's earlier phases. In addition to updating its technical instructions and color-coding system to indicate ship status, the CDC will establish a laboratory team that is dedicated to providing information and oversight for COVID-19 testing to cruise ships. Despite issuing the Framework for Conditional Sailing and the actively facilitating its implementation, however, the agency continues to classify cruises as a Level 3 travel threat and recommends that US travelers defer all cruise travel worldwide until further notice.
Like the NSO, the Framework for Conditional Sailing Order applies only to passenger operations on cruise ships in US waters with a carrying capacity of at least 250 passengers. It may be viewed here. The CDC has also published a Notice with requirements for testing crew members for COVID-19, one of the framework's initial phases, in the Federal Register. That Notice may be accessed here.