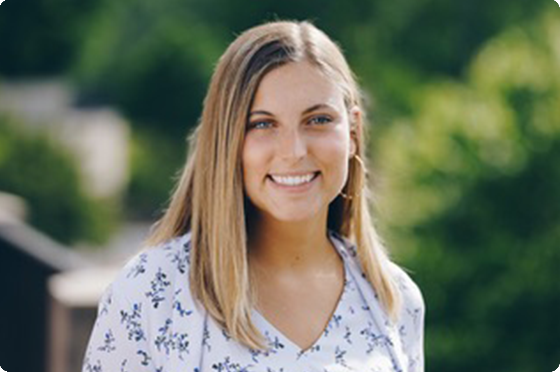 Each summer, the National Sea Grant Law Center hires a full-time research associate. This summer's Research Associate is Madeline Doten, a rising 2L at Stetson University College of Law. We asked Madeline several questions to get to know her better.
1. Where are you from?
I am originally from Orlando, Florida, but I now live in St. Petersburg, Florida while attending Stetson University College of Law.
2. What was your first job?
The summer after my freshman year of college at Furman University, I traveled south to The Bahamas to work as a research intern with the Cape Eleuthera Institute's Sea Turtle Research Program. I assisted with data collection and management, while also leading educational groups on excursions to tag and release Green Sea Turtles. This was an amazing experience that really sparked my interest in marine biology and environmental science!
3. Who inspires you?
My parents and grandparents inspire me with their strong work ethics and persevering attitudes. Without their love and support, I wouldn't be who I am today!
4. What made you consider a career in law?
During the fall of my junior year of college, I took part in a unique study away program called "Wild Semester." While spending three months living in the wilderness of New Mexico and one month in South Africa, my classmates and I dove into the world of conservation biology and international environmental policy. These courses introduced me to the area of environmental law and solidified my choice to pursue a career in law.
5. How did COVID-19 impact your spring semester?
Unfortunately, my classes for the spring semester went remote after my spring break, but it has been nice getting to spend time with my family and siblings that are also home from college. Online learning was a bit of an adjustment at first, but it has been amazing to see how schools and organizations have adapted to this new normal.
6. What are you most excited about doing this summer?
I am most excited to learn more about ocean and coastal law issues that are impacting our waters through my research for Sea Grant constituents and articles for The SandBar. There are areas of environmental law that I never would have thought to exist, so I am looking forward to delving into these topics throughout this summer.
7. Where's your favorite beach?
I love any area with sand and water, but my favorite beaches are Siesta Key Beach in Siesta Key, Florida and Lighthouse Beach in Eleuthera, Bahamas!
8. What do you do in your free time?
In my free time I enjoy spending time with my dog Emma, going to the beach, cooking (during quarantine I have perfected my bagel recipe), and doing yoga!