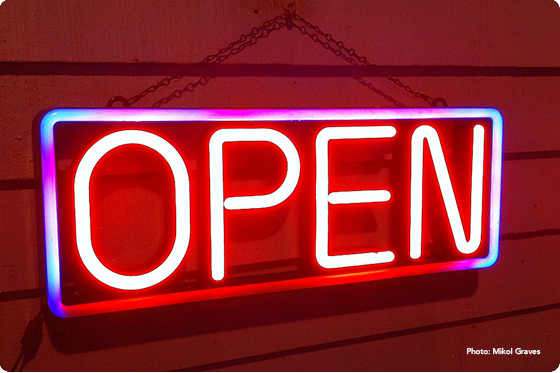 As states begin to reopen, businesses are increasingly taking steps to guard against future liability for coronavirus exposure claims, such as by requiring customers to sign COVID-19 liability waivers and taking customer's temperatures before entering the business. The trend of using waivers became more evident last week when President Trump's re-election campaign required event participants to agree not to sue the campaign or venue if they are exposed to the coronavirus. Liability waivers have traditionally been used by schools, public event organizations, and recreational businesses like ski resorts, golf courses, summer camps, health spas, and gyms. However, in response to the pandemic, everyday businesses which traditionally have not required waivers, like retailers and salons, are increasingly starting to require customers to sign waivers of liability for negligence claims arising from COVID-19 outbreaks.
In general, a liability waiver is a contract in which a customer agrees to waive the right to sue a business for injuries or damages arising out of the business' ordinary negligence. Most businesses require customers to sign the liability waiver agreement prior to receiving the business' services. Although liability waivers are controversial, courts will generally uphold the wavier so long as it does not violate public policy. However, in four states—Connecticut, Virginia, Louisiana, and Montana—courts usually refuse to uphold liability waivers all together. COVID-19 liability waivers are unlikely to offer any protection in those four states.
Whether a liability waiver is legally enforceable in the other 46 states to bar future COVID-19 negligence claims will depend entirely upon the applicable state law. Businesses considering requiring customers or event participants to sign liability waivers should work with their legal counsel to draft a proper COVID-19 waiver. In order to have legal significance, COVID-19 waivers must be drafted with clear and unambiguous language. Customers must be able to reasonably understand that by signing the agreement, they are waiving their right to sue the business for any future COVID-19 related exposure claims. Therefore, businesses may want to consider expressly including exposure to COVID-19 as a potential risk in the waiver agreement. If the business's waiver is ambiguous or unclear, courts will construe it against the business since they drafted the waiver and not uphold the waiver of liability.
Whether the liability waiver is enforceable may also depend on how courts classify the conduct that led to the COVID-19 exposure. Most jurisdictions will uphold liability waivers for ordinary negligence only, whereas liability waivers for reckless, gross, and intentional negligent conduct will be unenforceable and void. If COVID-19 exposure is considered ordinary negligence, then the waiver will most likely shield a business from liability arising from customer's exposure claims. On the other hand, if courts consider COVID-19 exposure as gross or reckless negligent conduct, then the waiver will not protect the business. Actions such as an asymptomatic employee that unintentionally exposes customers to the virus through a lapse in protocol might be considered ordinary negligence. On the other hand, a business who allows an employee to come to work after testing positive or while experiencing symptoms might be found to be grossly negligent and therefore, not immune from liability. In sum, all businesses requiring in-person customer interaction should be aware of the risks of not being protected from liability, despite using a carefully drafted waiver.
Lastly, whether a COVID-19 liability waiver will be enforceable depends on who signs the agreement. Most jurisdictions hold releases signed by minors as unenforceable. Thus, if a child signed the COVID-19 waiver, they nevertheless may still sue a business for exposure claims. Many parents have signed liability waivers on behalf of their child for field trips or participation in sport teams, however, such waivers are not enforceable in all states. Depending on the applicable state law, parents may not waive a minor child's negligence claim. Therefore, businesses should be cognizant of whose signature they are receiving.
Whether a COVID-19 liability waiver is appropriate will be contingent on a number of factors and will vary by state. However, despite the various limitations, a properly drafted COVID-19 liability waiver may provide some protection from future liability for COVID-19 exposure claims, depending on how courts interpret them. Businesses considering requiring COVID-19 waivers should consult with an attorney about how courts in their state treat liability waivers to determine if it would be practical to implement them.