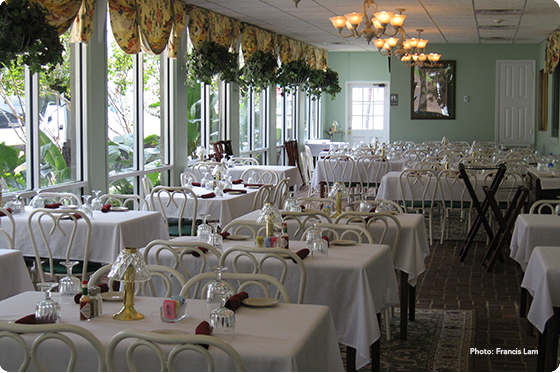 Since March, hundreds of businesses have filed lawsuits against insurance companies for denied lost revenue claims following COVID-19 shelter-in-place orders. Businesses that have been forced to shut down and shelter-in-place in response to government orders may be able to recover lost earnings through civil authority insurance coverage. Civil authority insurance is a common extension of coverage in business interruption insurance policies. Civil authority insurance provides coverage for income losses resulting from mandatory government orders that impaired or prohibited access to an insured's business. Civil authority orders are typically issued by federal, state, and local governments to restrict access to the public in response to natural disasters, like earthquakes or hurricanes; and following national emergencies, like September 11th terrorist attacks or Civil Rights riots. In response to the COVID-19 pandemic state and local governments around the country have issued a variety of orders impacting business operations. Civil authority coverage may be available to businesses that were forced to shut down following COVID-19 shelter-in-place orders if the various requirements are met.
Civil authority coverage varies by policy, but the majority of policies have two basic requirements that must be met in order to receive coverage: (1) the income loss must result from a mandatory government order that prohibits access to the business; and (2) the government order must be issued in response to some physical damage to property.
The first issue businesses will face regarding COVID-19 losses is whether a government stay-at-home or similar order qualifies as a mandatory civil authority order under a business' insurance policy. Some governmental orders are merely guidance offered to citizens to practice social distancing, while others are mandatory orders with strict penalties for violations. There is fair amount of uncertainty surrounding which COVID-19 orders might qualify as mandatory "civil authority" that would trigger coverage. For example, following Hurricane Katrina, a local business was denied civil authority coverage for income losses suffered after Louisiana government officials issued an advisory order to stay off the streets. The court held that because the order did not formally prohibit citizens from accessing the business, but rather merely offered guidance to citizens, it did not constitute a mandatory "civil authority order."
Next, most insurance policies require proof that the government order completely prohibited access to the insured business, although some insurance policies permit coverage when access is merely hindered. This requirement will be a critical issue for restaurants seeking coverage that remained open only for take-out services, because customers still had access to the restaurant itself even though access to the dining room was prohibited. In addition, essential businesses that were permitted to remain open under government ordinances, but nevertheless closed for a period of time on their own accord, will most likely be unable to recover lost earnings for COVID-19 shutdowns.
The last crucial issue businesses will face is whether the government order was issued in response to physical property damage. Unlike business interruption insurance, which requires property damage to the insured property itself, civil authority insurance only requires there be damage to some property – the damaged property does not have to be the insured property. If courts decide that COVID-19 contamination constitutes "physical damage," then businesses will most likely be covered by civil authority coverage, provided that the actual presence of the virus prompted the government order. On the other hand, if government orders were issued merely to reduce the spread of the virus, then insurance companies will most likely deny coverage on the grounds that the order was issued in anticipation of—rather than in response to—physical damage.
Civil authority coverage varies by policy. Some civil authority policies include specific provisions limiting the duration of coverage that restricts the amount of income loss recovery to a certain period, like 30 days. However, if the civil authority policy does not include a limited duration of coverage provision, then the period of recovery for lost earnings will begin when the order was issued and end when the order was lifted by government authorities.
Although civil authority tends to stem from business interruption insurance, civil authority policies are far less standardized and have different exclusions and conditions. A business's ability to recover lost earnings from government mandated shelter-in-place orders depends on each businesses' individual policy. Businesses should closely review their policy and consider filing a claim. Insurance companies may initially deny claims, however, initial filings are necessary to preserve future rights to challenge any denied claims in court.