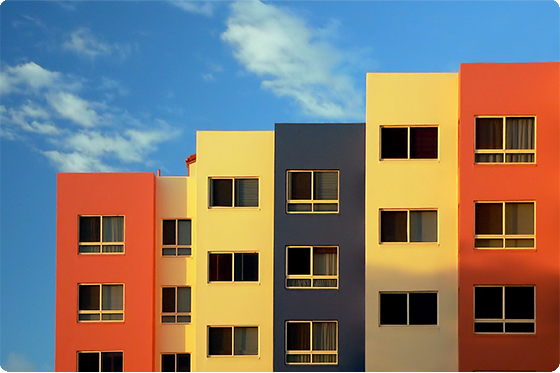 State, local, and federal government entities across the nation have taken significant steps to relieve the all-encompassing stress our country is feeling from the COVID-19 pandemic, including halting evictions. However, a landlord group in Los Angeles recently filed a lawsuit that claims the City of Los Angeles' moratorium on evictions and rent increases violates their constitutional rights.
State and local eviction moratoriums vary in scope and duration. Some cover both residential and commercial property, while others are limited to just residential. Some orders go beyond evictions to prohibit rent increases and late fees during a specified time period. Many state and local orders are set to expire in July, although some have already been extended. For example, Washington's governor extended the state-wide tenant protections through August 1, 2020, but has required tenants to devise a reasonable payment plan with their landlords. New York extended their residential and commercial eviction to August 20 and is also allowing the tenant's security deposit to be applied towards rent payments. In California, over 120 different city and county governments issued different eviction moratoriums with different expiration timelines. Federal action would eliminate such variable uncertainty across the nation.
Signed by President Trump on March 27, 2020, the Coronavirus Aid, Relief, and Economic Security Act (CARES Act) includes a moratorium, or a temporary hold, on evictions for certain types of housing. The Act does not allow any eviction processes for the following types of dwellings: (1) Violence Against Women Act (VAWA) housing programs (this covers almost the entirety of federally assisted rental housing programs); (2) the Rural Housing Voucher Program; (3) properties with federally backed mortgage loans (1-4 units); and (4) properties with federally backed multifamily mortgage loans (5+ units). Section 4024 of the Act clarifies that, for eligible dwellings, "[T]he lessor…may not make, or cause to be made, any filing with the court…to initiate a legal action to recover possession…for nonpayment of rent or other fees or charges; or charge fees, penalties, or other charges to the tenant related to such nonpayment of rent." The federal eviction moratorium remains in effect for 120 days, meaning it is set to expire on July 25, 2020.
During the last week of June, Senator Elizabeth Warren of Massachusetts spearheaded an effort by Democrats in Congress to propose a nationwide eviction moratorium bill. The proposal, the Protecting Renters From Evictions and Fees Act (PRFEF Act), amends the CARES Act provisions. In addition to extending the eviction moratorium through March 27, 2021, the Act would expand the dwellings that qualify. The CARES Act only protects federally-funded dwellings, which represents just over 30% of all landlord-tenant relationships. The Democrats' new proposal purports to cover seemingly all tenant-landlord relationships. Federal legislation halting evictions through March 2021 and covering nearly all renters would ease the burden created by local governments' individualized rules.
Princeton University's Eviction Lab tracks evictions across the nation. Since the COVID-19 outbreak, it has compiled and regularly updated a state-by-state scorecard based on tenant protective legislation. Each local government's legislation, regulations, and expiration dates are compiled in an easier-to-read format with links to the source providing the information. Landlords and tenants who are interested in finding out which moratoria apply to them and when any applicable moratoria expire may want to consider taking advantage of the Eviction Lab's resources and keeping an eye on the PRFEF Act as it makes its way through Congress.