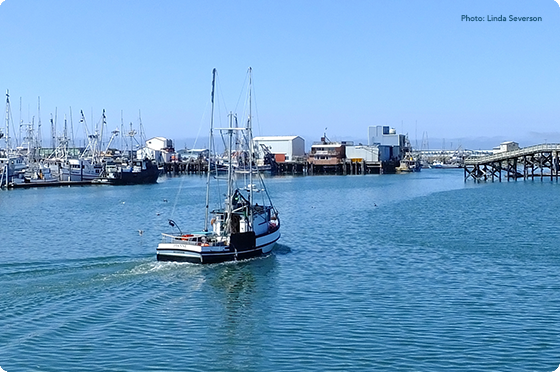 The charter fishing industry faced significant hardship at the start of the COVID-19 pandemic due to restrictions put in place to combat the coronavirus. An unprecedented wave of cancellations followed the issuance of public health orders that restricted travel or required the closure of non-essential businesses. As public health restrictions are lifted, states are implementing new guidelines that govern the operation of for-hire fleets and charter boats. While these laws are put in place for the safety of the charter operators and clients, the social distancing and maximum occupancy guidelines may keep some from resuming business.
In New Jersey, Governor Phil Murphy issued Executive Order 146, which limits the number of people onboard a vessel to 10; requires signage indicating six-foot intervals; prohibits sharing of fishing equipment; and includes requirements to provide sanitizer and disinfectant to patrons and crew members, disinfect restrooms, door knobs, and other frequently touched areas on the vessel after each trip. Other requirements include: limiting the number of patrons in any indoor premises to 25% capacity, requiring crew and passengers to wear a face mask on the vessel, denying passage to those who refuse to wear a mask for non-medical purposes, and prohibiting food and beverage service. Employers also have individual guidance that they must follow. Employers must ensure that employees wear gloves when in contact with patrons, provide employees with face masks and hand sanitizer and wipes, requiring all employees to face masks when indoors, and sending any employee home who displays symptoms of COVID-19.
Delaware's guidance for charters went into effect on May 29th. The guidance requires that face coverings be worn by patrons and crew members, limiting the number of patrons to 30% capacity to maintain social distancing, and making hand washing and hand sanitizing readily available. Ship staff must also disinfect bathrooms on an hourly basis, and include signage on the ship that indicates six feet when entering or exiting the boat, or on the dock. Failure to comply with these rules could result in closure or fines.
Michigan is also allowing charter operations on boats and marine vessels to continue provided that they comply with certain guidelines. The Department of Natural Resources requires that all crew and passengers use face shields or face masks, as well as gloves or goggles where appropriate. They also mandate that passengers and crew remain six feet apart from each other and require measures to limit the sharing of tools. All tools should be disinfected on a regular basis, as well as all areas that are frequently touched.
The Massachusetts Office of Energy and Environmental Affairs has made face masks or shields mandatory for all passengers and employees on for-hire vessels. All individuals must comply with the social distancing mandate of 6 feet, and vessels must ensure passengers have access to safe hand-washing practices or hand sanitizer. All vessels are limited to 50% capacity, or 10 passengers, whichever is greater. Indoor areas of all vessels are limited to 40% capacity. Operators are required to implement all of these measures while also complying with all applicable federal, state, and local laws for face coverings, social distancing, or other COVID-19 prevention practices.
Although these new guidelines may limit the earning power of this billion-dollar industry, charter hires and for-hire vessels should comply with all applicable mandates given on the federal, state, and local level. Implementation is necessary to keep patrons and employees safe, and, in addition, following the guidelines can protect these businesses from liability. In some instances, failure to comply can lead to closure as a result of a coronavirus outbreak, or civil or criminal penalties.