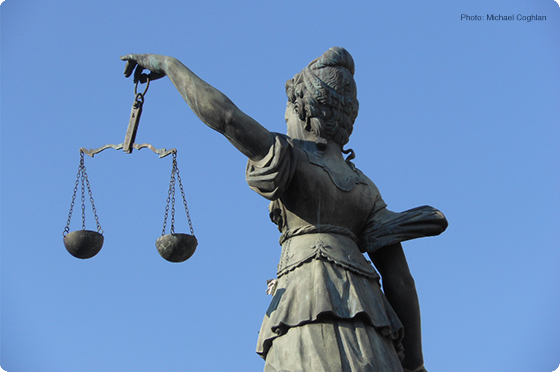 The National Sea Grant Law Center (NSGLC) is seeking applicants for the Sea Grant Law Diversity Internship Program (SGLDIP) for the summer of 2020. The internship seeks to provide experiential learning opportunities to a law school student from a diverse background in the field of ocean, coastal, and Great Lakes law, with an emphasis on issues facing underrepresented or indigenous communities.
The NSGLC is a federally funded legal research, education, outreach center that works with organizations throughout the country to address legal issues related to our oceans and coasts. The NSGLC is part of the broader Sea Grant network, which includes programs at universities within the nation's coastal states.
Over the course of the 10-week internship, the intern will have the opportunity to conduct both national and state-level research and engage in professional development experiences under the supervision of NSGLC staff attorneys and alongside fellow summer interns in Oxford, Mississippi. Additionally, the Sea Grant Law Diversity Intern will have a unique opportunity to enhance his or her legal education through a one-week placement with 2020 SGLDIP partner, the Virginia Coastal Policy Center (VCPC) at the William & Mary School of Law in Williamsburg, Virginia. The VCPC, a Virginia Sea Grant partner, provides non-advocacy science-based legal and policy analysis of ecological issues affecting the state's coastal resources. During the internship, the intern will travel to the Virginia Coastal Policy Center to contribute to a project related to the Pamunkey Indian Tribe. The Pamunkey Indian Tribe is a state and federally recognized tribe located on ancestral land adjacent to King William County. The intern will contribute to the project in a variety of ways, including conducting background legal research, interviewing stakeholders, or drafting content for outreach materials.
Interested applicants should submit a personal statement, resume, a letter of recommendation, and transcript (need not be an official transcript) to Terra Bowling, NSGLC Research Counsel II, tmharget@olemiss.edu by January 15, 2020. The selected intern will receive a $6,000 stipend, as well as paid travel expenses for the placement week at the Virginia Coastal Policy Center.