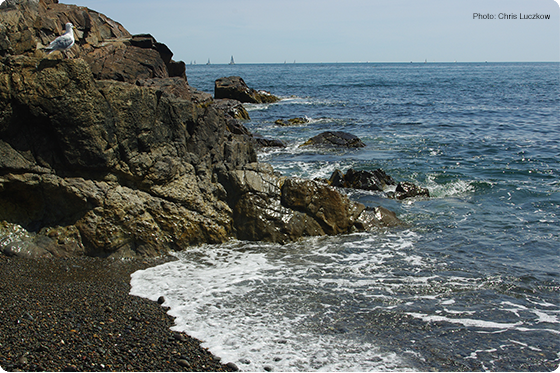 The Sea Grant Law & Policy Journal (SGLPJ) has some exciting things planned for the Spring. First, we have out a call for student papers. We are currently seeking submissions from law students for papers addressing coastal, ocean, and Great Lakes law and policy issues. The chosen papers will be published in a Summer 2019 edition of the SGLPJ. Submissions must be received by 5 p.m. central time on Friday, March 15, 2019 and should be emailed to cjanasie@olemiss.edu. More information can be found here.
The student call for papers is part of an on-going effort by the SGLPJ to give law students throughout the country opportunities in the law journal process. Our last student edition featured articles from law students at the University of California- Davis, University of Georgia, Stetson University, and Florida A&M.
The SGLPJ has also required law student participation in our recent Symposia series. Law students from the University of Minnesota, University of Oregon, and Roger Williams have presented at one of our symposia and/or published papers in the SGLPJ. In addition, students from the University of Connecticut and University of Oregon were able to attend talks by experts on coastal adaptation and climate change issues that took place on their campuses. Finally, law students from the University of Mississippi worked as student editors on these Symposia editions of the SGLPJ.
Monmouth University Symposium- April 17-18- West Long Branch, NJ
This Spring, the SGLPJ is also partnering with the Urban Coast Institute at Monmouth University in New Jersey to publish papers from the institute's spring symposium. The New Jersey coast has been facing increased storm events, flooding, sea level rise, and coastal erosion, all of which will present daunting adaptation challenges in the future for the state. The Climate Change, Coasts & Communities Symposium will feature leading experts in climate change adaptation law and science to discuss lessons learned from other states and countries to assist New Jersey in navigating these challenges in the future. The Symposium will be held on April 17 and 18, 2019. More information is available here.