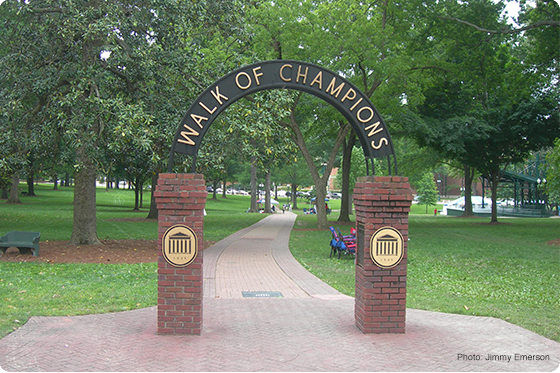 Each summer, the National Sea Grant Law Center at the University of Mississippi School of Law in Oxford, Mississippi hires a full-time paid research associate. During the 8-week position, the research associate functions as an integral component of the Law Center's staff, assisting with publications, preparation of memorandum of law, and ongoing projects. Previous Research Associates have assisted with research on shellfish permitting, invasive species, and other legal issues related to our oceans and coasts. Associates also write at least one article for publication in the Law Center's quarterly newsletter, The SandBar.
In 2018, Rachel Buddrus, a 3L at the University of Mississippi School of Law, spent 8 weeks as the Law Center's Research Associate. "I enjoyed my experience working as one of the National Sea Grant Law Center's Research Associates during the summer 2018. I found the work interesting and the experience beneficial," said Buddrus. She wrote an article for The SandBar on the Public Trust Doctrine and Indiana's Lake Michigan shoreline. She also wrote an article that examined the shortcomings of national flood insurance policies for the Mississippi Alabama Sea Grant Legal Program's quarterly newsletter, Water Log.
Research is an important component of the summer program. One research project Buddrus worked on involved a report comparing state statutes and regulations regarding the Mississippi River Valley Alluvial Aquifer and the Sparta Aquifer. She also assisted with research on historic cemeteries in Maryland threatened by flooding. "Through these different research projects, I learned how to explain legal issues for a non-legal audience. I learned a great deal more about water and environmental law issues, particularly what is happening with these issues in the courts today. I further developed my writing process and gained experience in time management and recording my time. These last two skills I found most valuable and I know they will benefit me as I further my legal career. I highly recommend working with the National Sea Grant Law Center, I am glad for my experience and the skills that I gained by working as their research associate."
The Law Center is located in picturesque Oxford, Mississippi. Subleases are generally available in town for less than $500 per month. Research Associates will work 40 hours per week for 8 weeks with a suggested start date this year of May 28, 2019. Interested applicants should submit a cover letter, resume, 2-3 page writing sample, and transcript (need not be an official transcript) by Monday, March 4, 2019 to LaToya Harris, Program Coordinator, lnharri1@olemiss.edu. For more information about the NSGLC or the research associate opportunity, visit the program's website or contact Terra Bowling at tmharget@olemiss.edu.