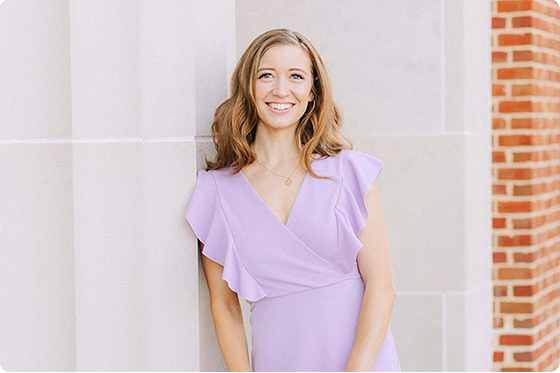 Meet our new Ocean and Coastal Law Fellow: Samantha Hamilton! We asked Samantha several questions to get to know her better.
1. Where are you from?
Alexandria, Kentucky.
2. What was your first job?
I was a bookseller at the University of South Carolina bookstore. My first legal job was as a clerk for a small personal injury firm in Columbia, South Carolina.
3. Who inspires you?
My grandmother–she was an attorney for over 40 years after going back to school, in addition to being a wife, a mother of 4, working, and helping run a horse farm. She only retired upon moving to South Carolina with my family at the age of 84, and seeing her balance a successful career in a male-dominated field (especially when she was starting out) while maintaining a household has always inspired me to pursue my passions.
4. What made you consider a career in law?
After studying Marine Science at the University of South Carolina, I realized that there's a disconnect between the scientific community, those in charge of law and policy, and the general public. I believe we need more qualified individuals who can bridge those gaps, and I saw law school as my opportunity to become one of those individuals and help make lasting change.
5. What are you most excited about doing at the NSGLC?
I am excited to gain expertise in different areas related to my undergraduate, graduate, and law degrees, and work on projects where I can help answer pressing environmental and policy questions.
6. Where's your favorite beach?
My favorite beach is Pawley's Island in South Carolina. It's near Myrtle Beach but it's much more secluded and peaceful, and it's where I found my first shark teeth!
7. What do you do in your free time?
In my free time I love to do anything outdoors! I have an active dog named Belle who I love to take to the beach, the mountains, and everywhere in between. I'm also an avid reader of fiction and nonfiction.
8. Do you have any hidden talents? What are they?
Baking! I love how technical and exact it is (and I love eating whatever I bake!).