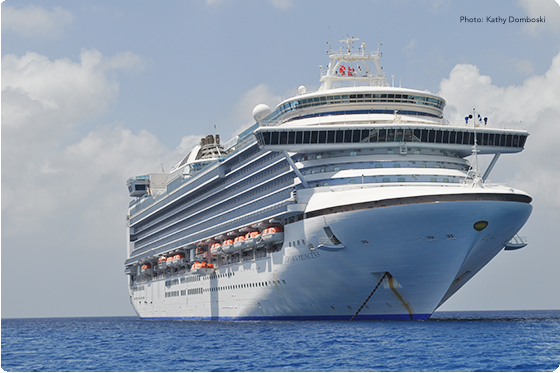 Nearly 400 cruise ships and one million passengers visited Key West, Florida in 2018-2019. While the ships and passengers provide economic benefits to the city, residents and local government officials worry about their environmental impacts. On November 3, 2020, residents of Key West voted on three initiatives that would essentially ban large cruise ships from entering ports in Key West. The amendments to the city's charter ban ships with the capacity to carry more than 1,300 passengers from docking in Key West, limit the total number of passengers that can disembark from ships to 1,500 per day, and give priority for those 1,500 slots to cruise lines with the best environmental and health records.
In January 2021, a Florida state senator introduced legislation to reverse the Key West restrictions and ban local governments from regulating cruise ship ports. If enacted, Senate Bill 426 would prohibit local governments from regulating certain activities of vessels in state seaports and imposing restrictions on a vessel's size, type, or the number of passengers that may disembark. The bill would still allow local governments to regulate vessel movements within its jurisdiction, establish fees and compensation for its services, and adopt guidelines for the movement of vessels, minimum bottom clearance, and radio communications of vessel traffic.
The bill's proponents offer several arguments in support. First, they assert that allowing local governments to impose requirements on maritime commerce could result in abrupt changes in the supply chains. They also suggest that allowing local governments to impose requirements on vessels engaged in maritime commerce might drive it out of the port—or even out of the state—as vessel owners and operators search for a more consistent and predictable operating environment, thus disrupting Florida's economy. Lastly, the bill's defenders claim that allowing local governments to impose requirements on maritime commerce conducted in their respective ports could not only result in abrupt changes in vessel traffic, but also disrupt the planning process for seaports across the state.
As introduced, the bill would have applied to all of the state's ports. But in early March, the Florida House of Representatives' Subcommittee on Tourism, Infrastructure & Energy amended the bill's language to limit its geographic scope to municipal-operated ports in Pensacola, Panama City, Key West, and St. Petersburg. Its future is unclear, but the revised bill is now under consideration by a different House subcommittee.