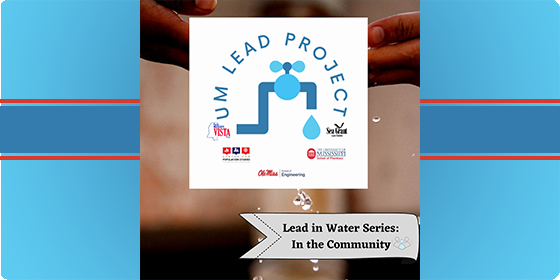 The best people to ask about great food spots, hidden gems, or improvements that could be made in a community are its members. A well-meaning decorator might try to help you re-arrange your living room, but they wouldn't know where the sun shines brightest and casts a glare on the television or that your pet likes to sunbathe in a certain corner of the room. Research, especially where community resources are concerned, isn't so different. Even larger government agencies like the EPA, are hosting community roundtables to get input from the public before updating the Lead and Copper Rule, which is the primary federal regulation addressing lead in drinking water.
The UM Lead in Drinking Water Project incorporates resident expertise into its research by following a Community Based Research (CBR) model. CBR engages public agencies, non-profit organizations, and university research teams, like the UM Lead Project, with community members. The goal of CBR is to open up the line of communication between researchers and residents. This way researchers are learning from first-hand resident experience, while residents are learning from researchers' expertise. This is even more the case with the UM Lead Project because our team is transdisciplinary, enabling participants to receive a multi-layered perspective on how, why, and what happens when a person is exposed to lead in their drinking water.
The only way you can know your drinking water is low-risk is to test it. City and county drinking water suppliers are required to test their customers' taps, but the number of homes sampled per system is determined by population served. This means that in small rural towns, like the ones Mississippi is known for, testing is less frequent. The UM Lead Project facilitates testing water for lead in homes and any buildings where children are present to help ensure that communities with greater potential for risk are aware of lead levels in their water sources.
The UM Lead Project has worked with a wide variety of community organizations to hold water sampling and outreach events, all of which give us an opportunity to share information with community members on lead in water. Emphasis on education for our research participants ensures community members are aware of risks and mitigation measures around lead exposure. Lead is a dangerous neurotoxin, but simple habits like letting faucet water run before using it for drinking or cooking are proven to notably reduce lead concentrations in most cases.
UM Lead Project research aims to create an atmosphere of community and inclusion to inform and influence a major public health issue—namely, lead in drinking water. Our objective is to equip residents in as many Mississippi counties as possible with the resources to protect themselves and the knowledge to advocate for desired changes. In addition, we seek to provide the agencies responsible for lead poisoning prevention and regulating our drinking water with data to better identify at-risk and disproportionately affected communities in need of continued testing, mitigation, and outreach.
The UM Lead in Drinking Water Project is committed to supporting as many Mississippi residents as possible. If you or your organization would like to partner with us to host a community sampling or outreach event, please reach out to leadinwater@olemiss.edu. In the next installment of the series, I'll highlight some of the team's recently published research findings.
This blog post is Part 2 in a 5-part series exploring the work of the UM Lead in Drinking Water Project Team.