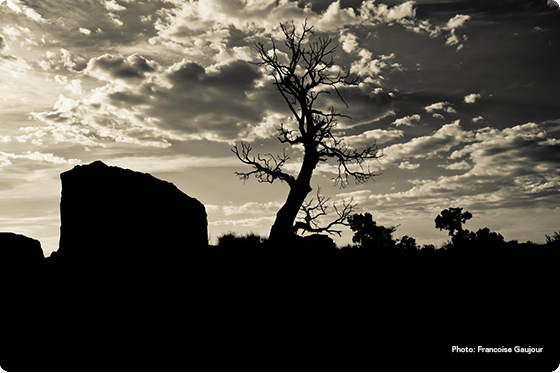 Indian Country has been especially impacted by COVID-19 due to Native Americans' ongoing vulnerability to health issues stemming from poor environmental conditions on reservations. The American Bar Association's Section of Environment, Energy, and Resources (SEER) Native American Resource Committee held a webinar on May 28th, 2020 to discuss the current issues affecting Native American reservations due to COVID-19. The webinar consisted of tribal community members and leaders of organizations who have been addressing environmental health issues in Indian country long before COVID-19 began and the increased challenges they now face in a COVID-19 world. These tribal community members and organization leaders included Pilar Thomas, chair of ABA's SEER Native American Resource Committee; Emma Roberts, Navajo Water Project Director of the Dig Deep organization; Nann Winter, attorney at Stelzner, Winter, Warburton, Flores, Sanchez & Dawes; and Mansel A. Nelson, project director for the Institute for Tribal Environmental Professionals.
Roberts spoke directly about the impacts COVID-19 is having on Navajo Nation and what the Dig Deep organization is doing to combat these impacts. The Dig Deep organization was founded by George McGraw to provide clean, running water to Americans who would otherwise not have access. The Navajo water project within the Dig Deep organization was established due to the lack of clean and/or running water in the Navajo community. Currently, 30% of Navajo community members do not have access to running water. The Navajo Nation currently has the highest rate of COVID-19 infections in the United States, and a lack of running water in this community may be a contributing factor. Navajo members are unable to frequently wash their hands and wash germs from their bodies to combat COVID-19. Many of the Navajo community members also must break social distancing policies to haul water to their homes, leaving them more vulnerable to catching the virus.
The Navajo Water Project began in 2014 within the Dig Deep organization and has since installed running water to hundreds of Navajo community members across New Mexico, Utah, and Arizona. The Dig Deep organization works directly with Navajo community members, plumbers, and water technicians to install running water to households in Navajo Nation. However, once COVID-19 struck America, the Dig Deep organization had to find new ways to provide the Navajo community members access to clean water to protect them against the virus rather quickly. The Dig Deep organization has been responsive regarding the new challenges COVID-19 has created. The organization has partnered with Nestle Waters to distribute 252,000 gallons of bottled water (around two million pounds of water) to about 30,000 people across Arizona, Utah, and New Mexico. The organization is still expanding their water outreach to new homes in the Navajo Nation and has begun filling water barrels and reusable containers that have been distributed by local partners. The Deep Dig organization has also made a commitment to help pay out-of-work family's water and electric bills. Ultimately, the Dig Deep organization is hoping their continued efforts to provide clean water to Navajo households will lessen the impact of COVID-19 on these communities. Read more about the Dig Deep organization's efforts to provide running water to communities amidst the pandemic at https://www.navajowaterproject.org/covid.
In an opinion piece in The New York Times, founder of the Dig Deep organization, George McGraw, gives suggestions on what should be done by the government to fix this issue of COVID-19 disproportionately affecting communities without water. McGraw states that the Federal Emergency Management Agency and the U.S. Army Corps of Engineers should work together to distribute packaged drinking water to communities without water, using existing natural disaster-response protocols. McGraw also urges companies to donate water, such as how Nestle donated thousands of gallons of bottled water to the Dig Deep organization.
In conclusion, the COVID-19 pandemic highlights the disparity in clean water access for some tribes. COVID-19 has exposed the lack of running water within Navajo Nation and has shed light on community members and organizations trying to combat this. Local partners and community members are currently still working to provide clean water to households throughout Navajo Nation to protect these community members from the pandemic. Like the organizations on the webinar, Sea Grant strives to ensure equitable management of water resources by integrating social factors into its research and community outreach. ABA's SEER will be hosting a follow-up webinar regarding this topic on Wednesday, June 10th, 2020 at 12:00 p.m. ET. The webinar is free and open to the public and registration can be found here.